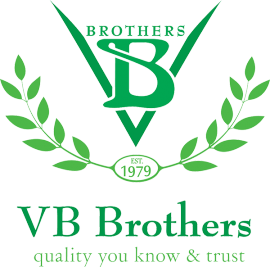 About VB Brothers Pvt Ltd
The history of VB Brothers dates back to 1979 when our founders, motivated by the vision of providing genuine, quality, everyday products at an affordable price , established our first local corner shop in Addu Atoll. They were driven by the aspiration to facilitate the availability of quality everyday products to the far flung islands of the southern atolls of Maldives. This was a considerable challenge in view of our unique geographical landscape making accessibility difficult and economically impractical.

In 1980 we were registered nationally as Vaaly Brothers pvt. ltd. and opened first of many stores and wholesale outlets in Male', the capital of Maldives. This sparked off rapid growth of the company encompassing wider reach to the rest of the Maldives, and the ability to acquire globally renowned and trusted brands, directly from the source. Throughout this decade which saw the expansion of tourism as a dominant force of economic growth in the Maldives, VB brothers was able to explore new market opportunities to expand its geographical reach and a make accessibility to quality products, economically viable to a wider section of the community.
Contact
VB Brothers PVT. LTD,
9 th Floor, MF Building,
Chandhanee Magu,
Male', 20189,
Republic of Maldives.
Tel: +960 334 3840
Email: jobs@vbbrothers.com.mv
http://www.vbbrothers.com.mv/